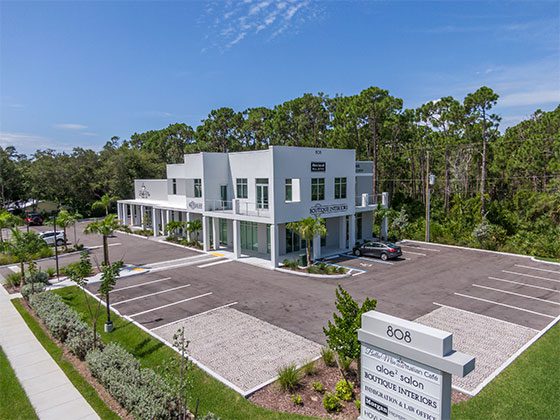 Since its formation in 1991, Hovland Real Estate has become widely recognized in SW Florida. Design, development, management, and leasing are equally important in the commercial real estate business and Hovland Real Estate is uniquely qualified to handle them all. Some of our clients have been with us for over 30 years.
Hovland family partnerships have been active in the real estate business in Southwest Florida since 1969.
Our objective is to increase value in real property by creating versatile buildings which benefit the tenant and landlord alike. Improving our buildings and our management techniques to enhance value is our constant pursuit. We know the importance of good service so we act quickly on all issues, big or small. Modernizing and streamlining our methods has enabled us to comfortably manage more space with less overhead than ever before. The current workforce is not being represented in this area due to high property cost and high cost of living. The average age of a Naples resident is 66 years of age (National average is 38.1 years of age). This wealthy, aging population needs all the services available in other metropolitan areas but the working class must travel long distances to serve Naples residents. Many workers travel from Fort Myers, Cape Coral and Lehigh Acres to Naples every day because they cannot afford to live or open a shop near Naples. The average home price in Naples, Florida is $592,152, compared to the national average of $349,816 according to Zillow. Presently, the occupancy levels for high quality work space is over 99% in our market area. Our aim is to accommodate the younger generations by providing efficient and flexible workspace and housing opportunities. In this rapidly changing world, smaller, minimal, efficient, yet warm properties enhance people's lives when the correct tenant mix and architecture are in place at a given location. We intend to be leaders in the creation and management of the best modern work environments in our area. Hovland Real Estate is qualified to assist clients to proceed with additional development and re-development projects to meet the present and future needs of the community, profitably and with manageable risk. We have completed some outstanding projects that prove our management ideas make good sense.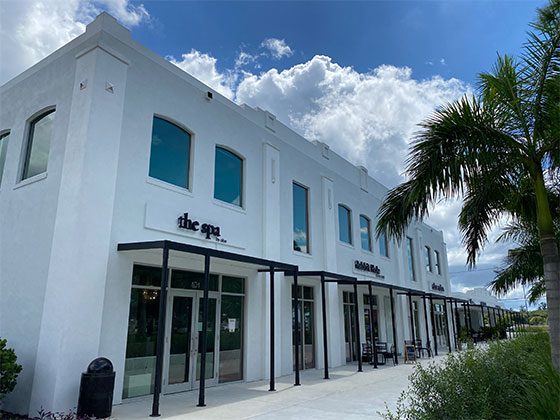 We are focusing on Bonita Springs and North Naples for opportunities that are certain to be stable for many years.
Focusing on this area, wedged between the very wealthy Naples to the South and the lower-cost areas to the North, will bridge the gap between high-cost and long-distance travel. Our current management inventory is nearly 100% occupied and continues to attract quality prospective tenants. We attribute stability in management to developing buildings that are designed or redesigned for the smaller modern company. With today's technology, businesses are achieving more work in less space. Breaking older building units down into smaller, affordable, efficiently designed units is sensible for everyone involved; tenant, landlord, and manager alike. Our goal is to transition from the Old World to the New by developing the best modern designs.